Nieuwe Parklaan 73
2597 LB The Hague
T +31 70 351 23 71
F +31 70 355 76 00
E denhaag@noortgassler.nl (or use the form at the bottom of this page)
Contacts:

mr. T.H. (Theo) Huisman
T

+31 70 3512 371
E t.h.huisman@noortgassler.nl

mr. R.C.O.I. (Ruben) Overmeer RB
T

+31 70 3512 371
E r.c.o.i.overmeer@noortgassler.nl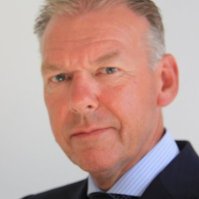 Bert van 't Veer AA
T

+31 (0)6 46 19 08 50
E bertvantveer@noortgassler.nl


Founder
mr. drs. Emile Gassler is the founder and eponym of our organisation.

mr. drs. E. (Emile) Gassler RA
T

+31 70 3512 371
M

+31 6 5347 7409
E e.gassler@noortgassler.nl
About this establishment:
Located in the Hague you can find headquarters of Van Noort Gassler & Co. Since 1919 our service during this period is focused on advising and assisting small and medium -sized enterprises , the non-profit sector as well as assisting individuals with their tax obligations. The Hague office of Van Noort Gassler & Co. therefore has extensive experience in serving a broad clientele.
The following specialties are represented at the office:
Tax , completing tax returns and all other activities in the field of taxation. In addition, we particularly specialize in the wage administrations
Accountancy, our Hague office can offer wide range of accountancy services ranging from setting up and the upkeep of your administration to performing a statutory audit
Consultancy, in addition to the priorities of our office , we can also assist with (business ) legal issues which we look at from a broad perspective and always in conjunction with relevant tax and accounting
International services, especially in the area of international tax cooperation with our partners JPA.
The office has a combination of highly qualified accountants and tax advisors, therefore we offer a very high level of service in which a rapid and effective action is paramount.
Contactform: